Project details
Client
CLS Architeti
Print Details
100 sqm villa
35 wall elements
printed in 46 hours
Printed on site in Milano, Italy
Start of project
Q1 2018
One of the world's first 3d printed houses, design by CLS Architects and built in 46 hours.
Dialogued
3D HOUSING 05 establishes a dialogue with the context, interpreting economic, human, social and productive changes in the contemporary world. The villa is composed of a living area, a bedroom area, a kitchen, a bathroom and a terrace roof. The interiors have been designed with reference to archetypes of the past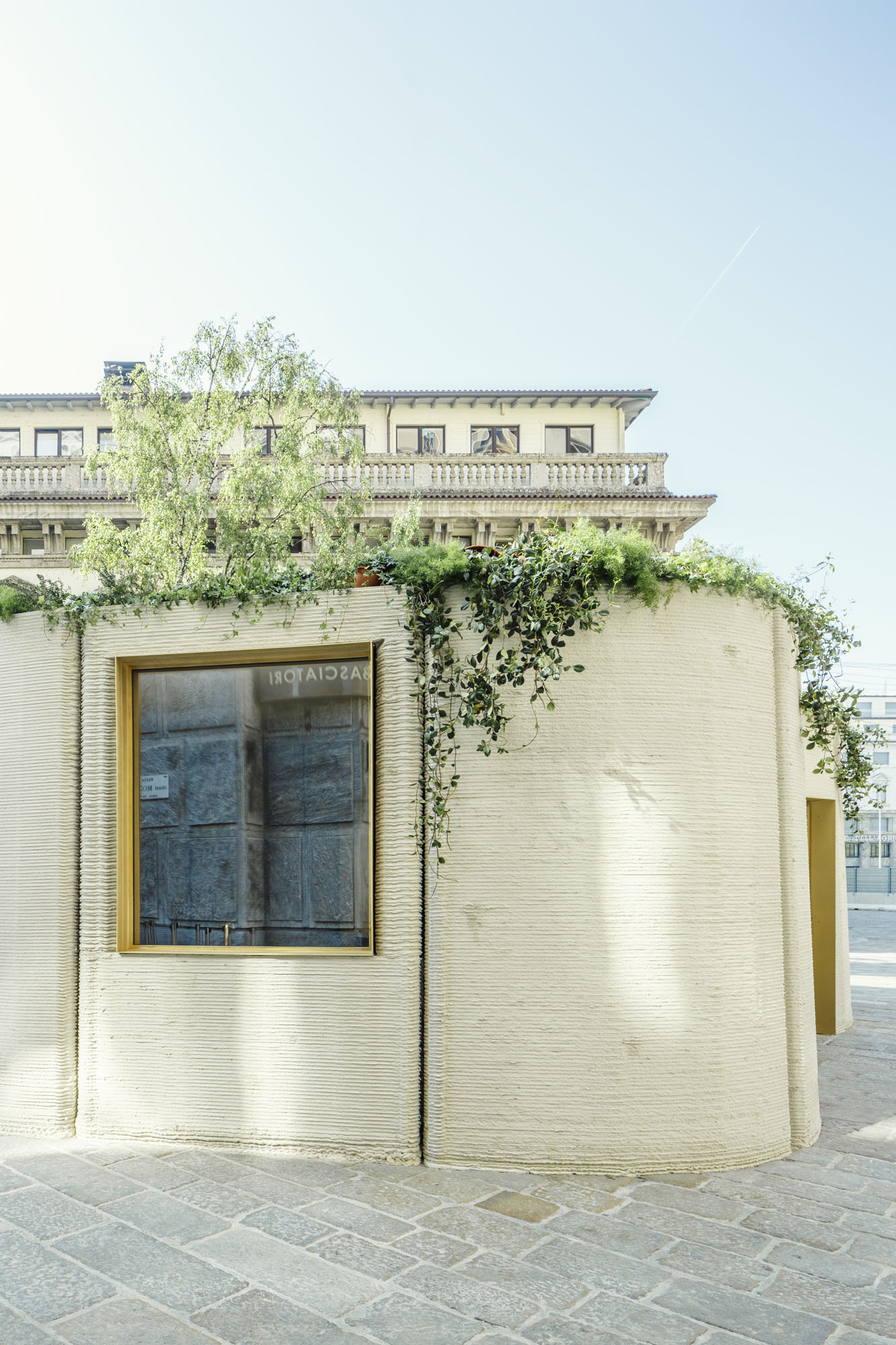 Materials
The concrete composite – the basic construction material – is justaposed with equally strong and timeless materials: the brass of the window frames, the marble of the bath fixtures, the smoothed plaster as one of the possible wall finishes, the sheets of polished brass for a reinterpreted
industrial kitchen.
Surface
The stratification of the concrete generates a pattern, a surface on which climbing plants can grow spontaneously, reaching the roof which becomes an urban garden. The project comes from the desire to think about our future, to improve quality of life through the revolution of technology.