Project details
Client
Iconic Construction

Scope
Supply of 3d printed structural, external and fire rated walls
Printing time
7 Days
Architect
Smith Architects
This childcare centre is the first 3d concrete printed commercial building in the Southern Hemisphere.
Intro to 3d Printed Commercial Future
Iconic Construction taking the lead
When Hamilton builders Johnny Gordon and Nick Lane visited a 3d concrete printing factory they were mesmerized, and decided to adopt the technology for their latest project.
Their company, Iconic Construction, was working on a childcare centre, and the plans were designed, consented, and ready to go.
But a chance meeting with Wafaey Swelim, the founder of QOROX, and a visit to his factory, led them to switch their plans from timber texture precast panels to 3d printed concrete panels.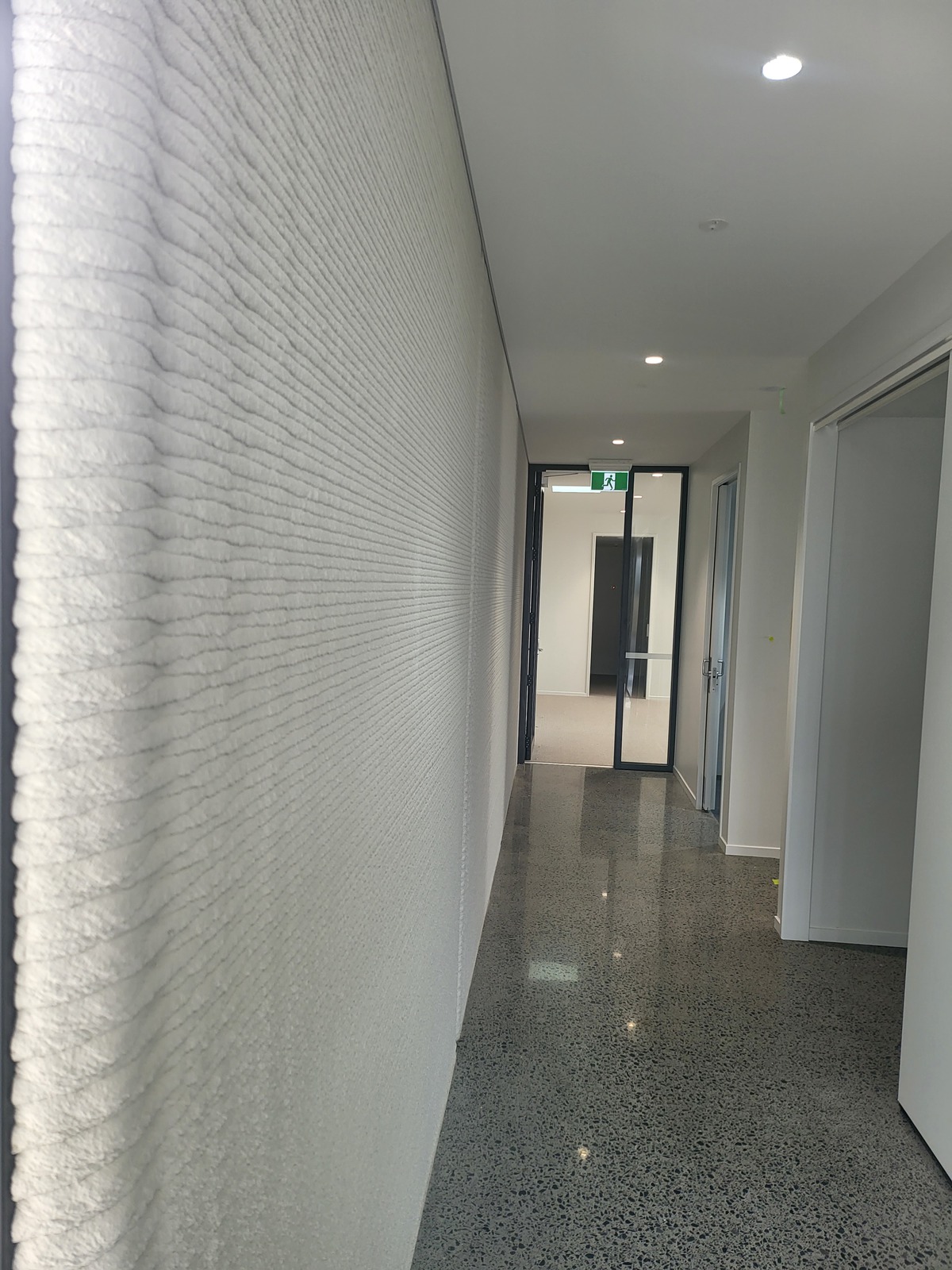 Iconic Construction feedback
3d Printing speed is a big advantage
"A big advantage is the speed at which the panels can be put up. Once the panels were delivered it took us 22 minutes to unload one from the truck, put it in place, and then go back to get the next one."
The panels were installed just before Christmas, and the centre's walls were "now ready for little hands to run over them", with the project due for completion at the end of March, Johnny said.
"It is innovative technology, which can print to any design, or shape, and can even do curves. This allows us to create the sort of unique spaces we like to build."
"And it is more environmentally friendly as it cuts down on waste, whereas traditional construction methods generate a ton of waste."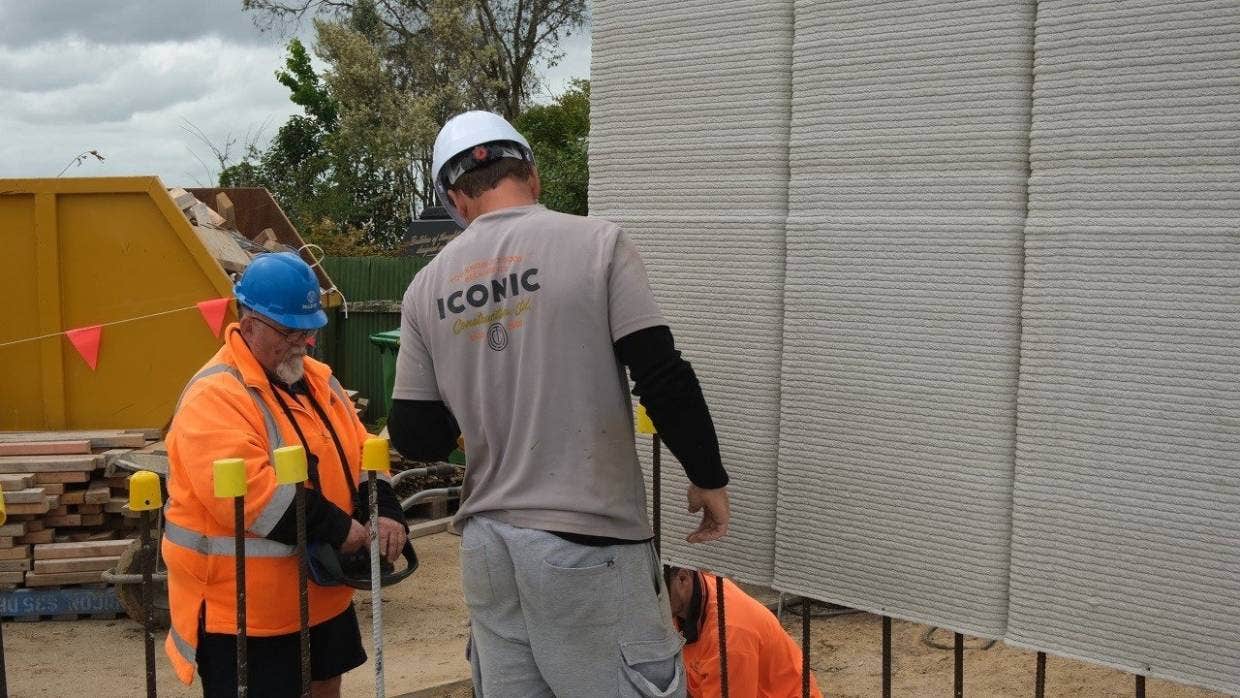 First Regional Partner
Iconic Construction
QOROX's 3d printing technology impressed Iconic Construction so much that they are now working with QOROX as a regional partner, and its next commercial and residential builds are being designed using 3d concrete printing.