Project details
Our job
Engineering, construction, certification, education
Printing time
36 hours
Start of project
Summer 2018
The house is part of the Saudi Kingdom Transition program 2020 and is in the housing solution forefront.
Affordable housing
The challenge
CyBe Construction was asked by the Saudi Arabia Ministry of Housing to design, engineer, and build an affordable 80-square-meter house to encourage new and efficient building techniques in Saudi Arabia. The project was an answer to the ambitious goal set by Saudi Arabia to build 1.5 million houses using innovative technologies such as 3D concrete printing and fast-brick robotics before 2030.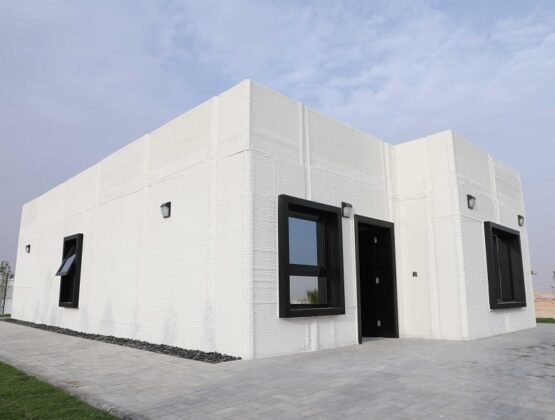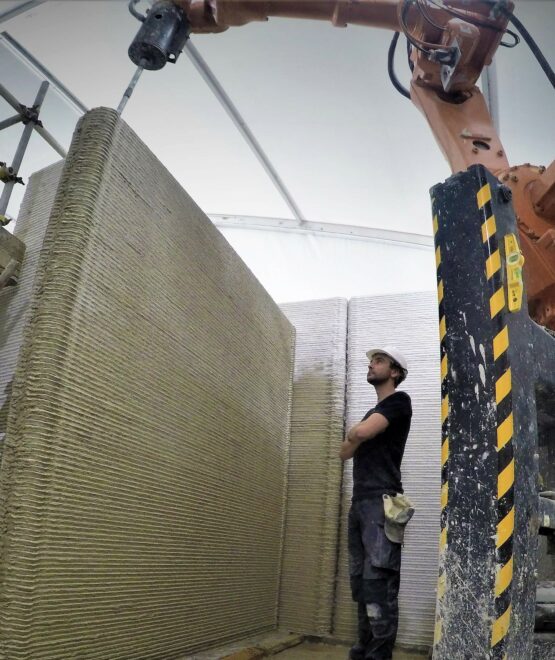 The first of many
The process
We built an 80-square-meter single-bedroom house onsite in the Saudi Arabian desert. The house consisted of 27 walls and 21 parapets — all printed within one week. During the building process, we also placed windows, doors, and electrical sockets.
The house was intended to be the first of many structures built using technologies such as 3D concrete printing. In addition to 3D printing the house, CyBe educated local print operators to ensure the safe operation of the 3D concrete printer in the next phase of this large project.
A huge leap in knowledge
Learning as we go
This project included building a floor, 3D printing walls, and building a roof, windows, and HVAC and MEP installations. Thanks to this development, our knowledge of creating affordable housing concepts increased exponentially. However, our greatest achievement was completing the entire project in five weeks — a true testament to the efficiency of 3D concrete printing. This short timespan allowed us to reduce initial building costs while challenging us to think outside the box. We were able to implement our previous experience in building the R&Drone Laboratory to better control this project's environment and building process.