Project details
Private House in
Huia, Auckland

Scope
Structural internal and feature 3d printed walls
Designer
Solarei Architects
World's 1st 3d printed house walls in a solar passive house in Huia, Auckland.
An ambitious and progressive goal
3d Printed Solar Passive House!!
The north-facing 3d printed concrete walls, built by Hamilton-based company QOROX, are key to the environmentally passive solar design, with the cement substrate locally sourced in New Zealand's North Island. Built to withstand a range of environmental factors, the walls exceed seismic standards, are fire and waterproof and transmit heat incredibly well due to their strong structure and textured finish.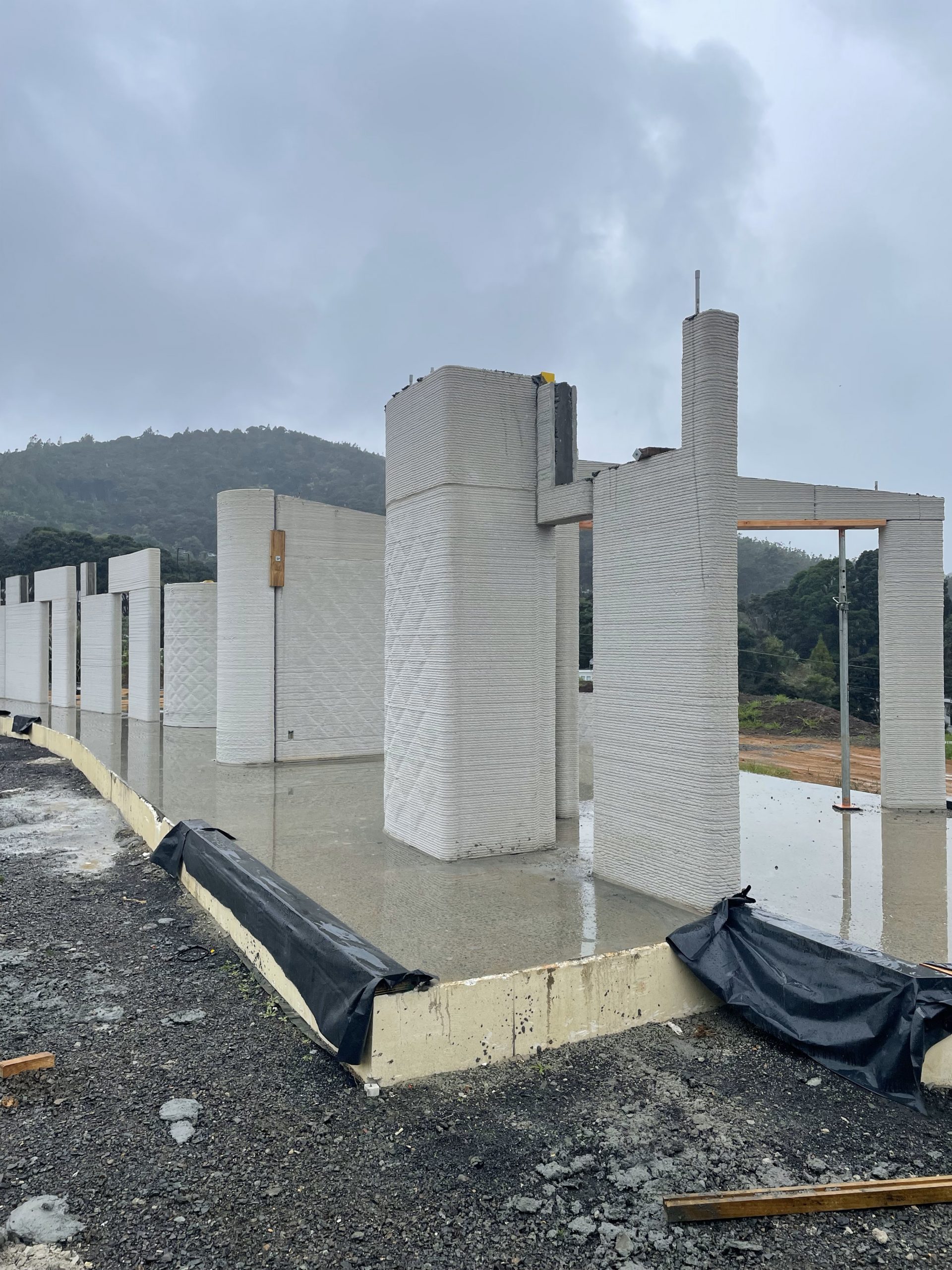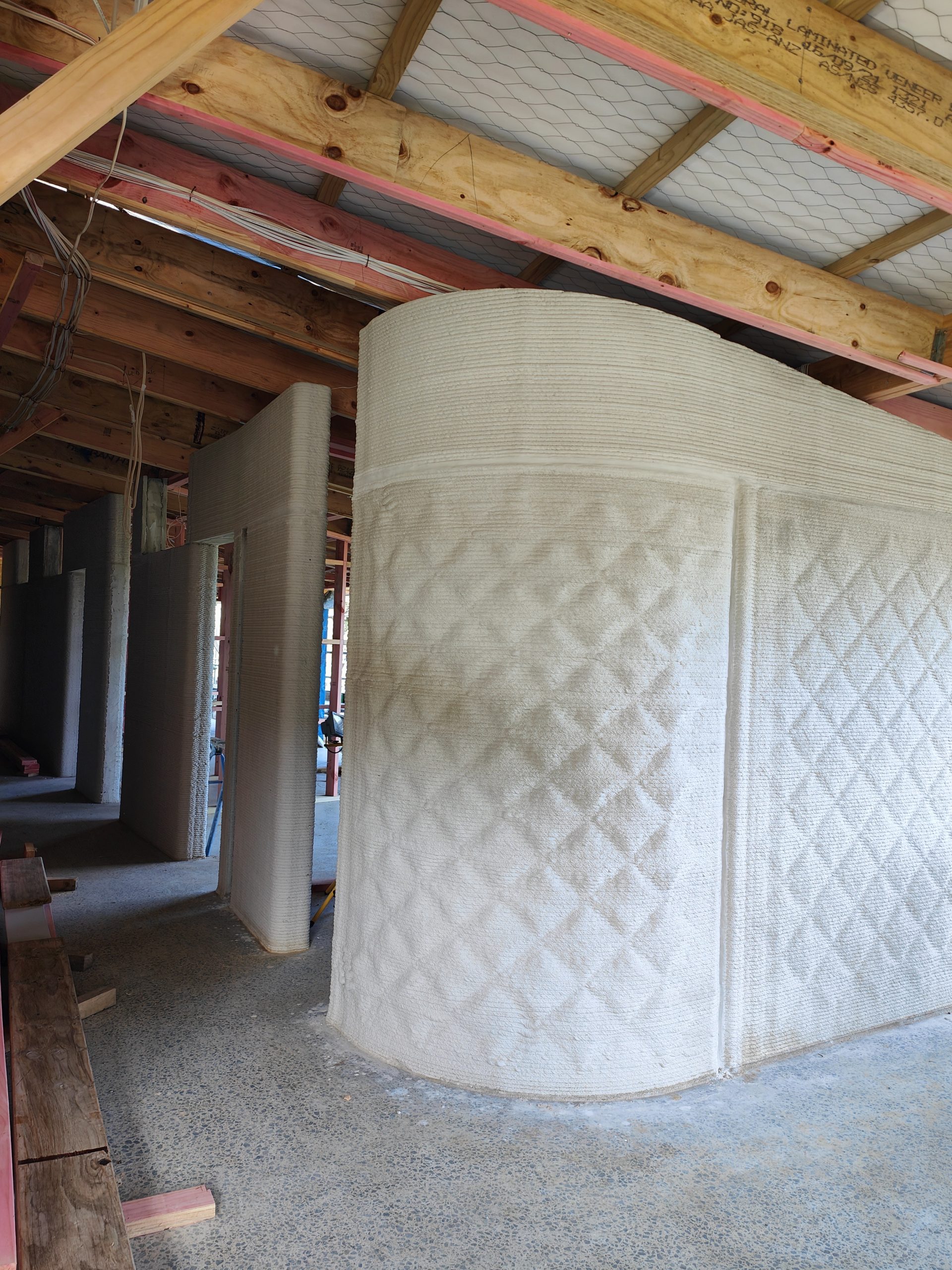 Most efficient way to build
3d Printing speed
The walls were printed in only 20 hours using 2 technicians and installed on-site over 3 trips – an impressively short timeframe when compared to traditional building methods.
3d Solar Printed Passive House
How Solar Passive works
This 3d printed solar passive home is positioned to capture maximum sunlight, warmth and air flow throughout the day, whilst taking in as much of its amazing view as possible. It also packs a punch in terms of innovation, with external cladding of sustainable composite timber, QOROX's exposed internal 3d printed walls for thermal mass, grid-tied solar panels, rain water harvesting and a passive septic system.