3d Printed House Auckland
Project details
Private House in 
Paremoremo, Auckland

Scope
Supply and Install of 3d printed retaining, exterior and interior wall
Size
252 square metre house            360 square metre of 3d printed walls
Architect
Dorrington Atcheson Architects
New Zealand's first fully 3D printed home completed in Paremoremo
3d Printed house with curved walls
Architect's feedback
It's pretty cost-effective, and you can get the geometric proportions and shapes that you would have to spend a lot of money to get if you did it in traditional concrete construction," said Tim, director of DAA.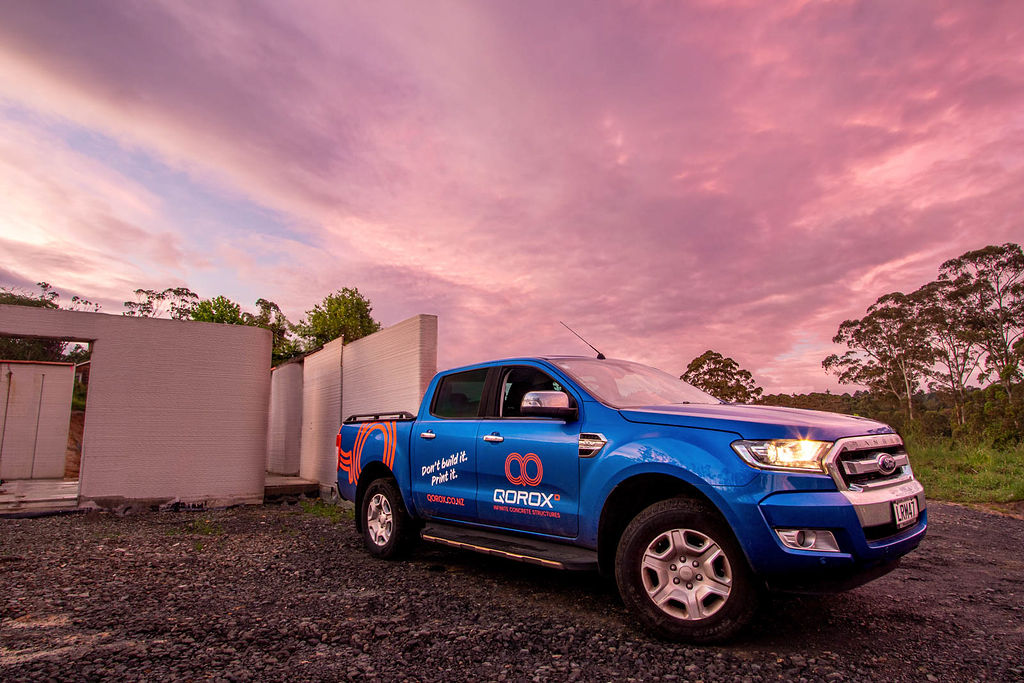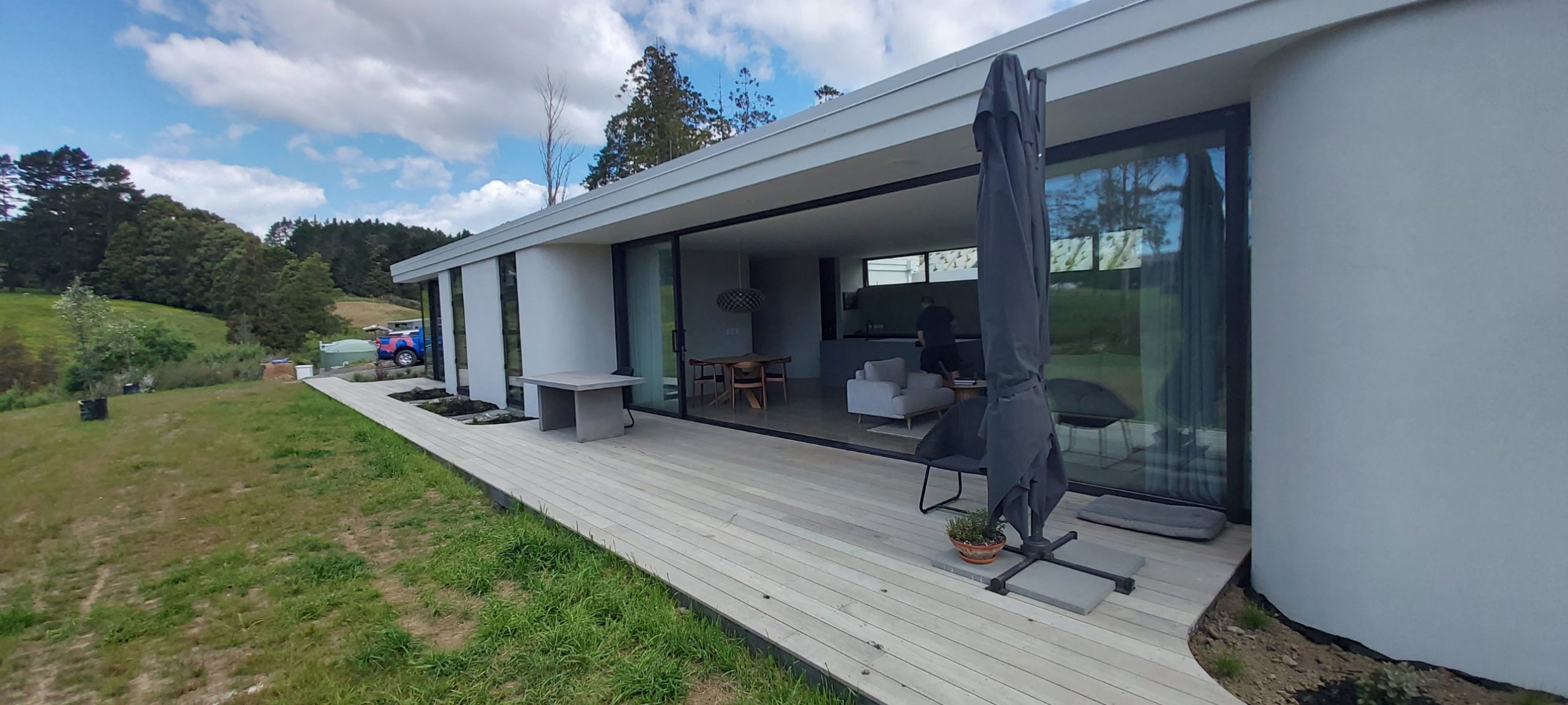 Redefine construction
The 3d Printed House
The 252m2 family home was designed for a family of four to complement the site's natural contours and peaceful setting, and features 3d printed concrete wall panels which provide the perfect backdrop for modern living.
The mastermind behind the home's unique design features was multi-award-winning architectural firm, Dorrington Atcheson Architects, who said the use of 3d printed technology provided more flexibility than traditional concrete builds. 
QOROX's 3d printed concrete technology has achieved yet another first for New Zealand – the completion of the first fully 3d printed residential home in the Auckland suburb of Paremoremo.
This also becomes the largest fully 3d printed building in the Southern Hemisphere – another groundbreaking achievement for Waikato-based QOROX.
The sheer size & advantages of the 3d printed house
It is the next evolution of housing
Paremoremo house's 63 panels, with a total area of 360m2, were prefabricated in Hamilton and transported to site for installation by QOROX's experienced team, with Senior Construction undertaking the rest of the build.
With 30% less emissions than traditional concrete builds, Swelim said achieving the fully 3d-printed home was another tick in the box for the next evolution in building.
"3d printed concrete is the next evolution in building, and it's happening right now, right here in New Zealand.
"There are so many advantages to 3d printed technology. Our system allows the formation of wall cavities for insulation, plumbing and electrical wiring, and apply patterns and design elements directly, without the need for additional work."
The QOROX 3d printed wall solution provides excellent thermal mass qualities helping to create more climate resilient homes that are warmer during the winter months, delivering more comfortable living environments.
"The best part of all of these elements is that this can be completed without compromising the R-Value (thermal rating) or the overall strength of the build."